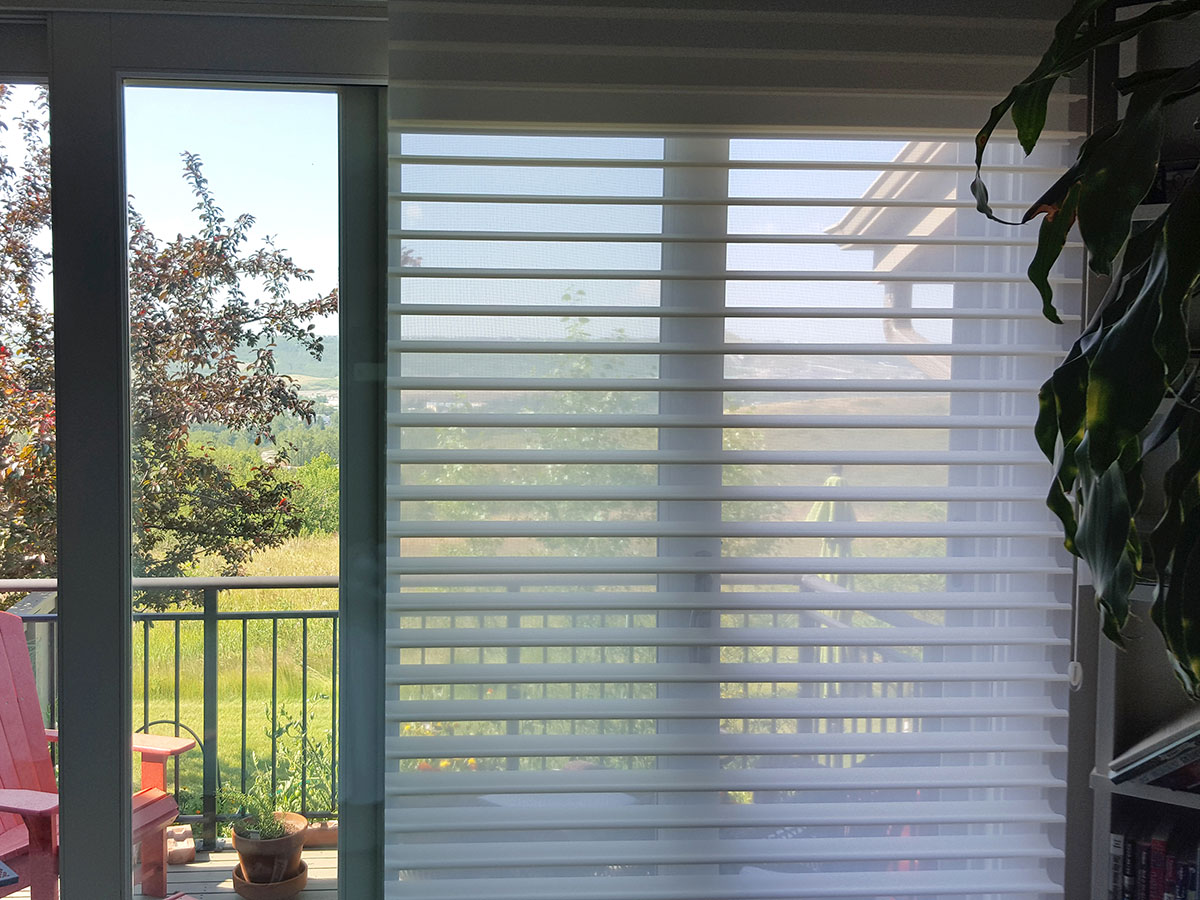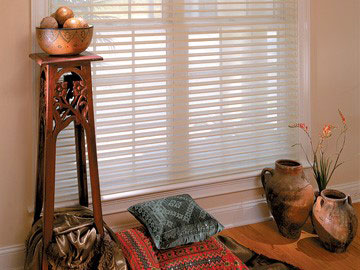 A stylish look that effortlessly harnesses and diffuses natural light to your preference while maintaining privacy in your home.
Sheer Shades are composed of unique vanes that float between two sheer panels. This design allows you to beautifully diffuse light into your room when open. When the vanes are titled, these shades achieve the utmost privacy by blocking out the outside world's view into your home. This versatile design also allows you to beautifully customize these shades to your preference.
This luxurious but innovative design allows for optimal light control, giving you the ability to fill your room with natural light while maintaining privacy.